The radio frequency receiving and transmitting system cables and connectors were replaced at the seismic data acquisition site (Chumush Relay), located in Kordai village (Kazakhstan) on May 11, 2018. Data transmission channels stability to the Research Station of RAS and the Institute of Seismology NAS KR has been significantly increased owing to these actions.
The battery at TKM2 station, which is located close to Keru village (Kazakhstan), has been replaced on May 24, 2018.
The antenna-feeder device upgrade and prevention took place at AAK station in Ala-Archa gorge in the period from 18 June to 6 July of 2018. 4 batteries were also replaced. Weather resistance of antenna-feeder device raised and the power-supply system self-sufficiency in case of blackout was also increased owing to undertaken actions.
AML station which is located close to Almaly-Ashuu Pass at 3400m altitude operational condition was restored on July 17, 2018. GNTI staff members Alexander Matix and Ruslan Dudinskih reached the hill top by feet. It was first time in the station operation history. Before this event, all visits were made by helicopter. Horse was used to bring up the 35kg battery. Horse usage allowed to safe considerable financial resources.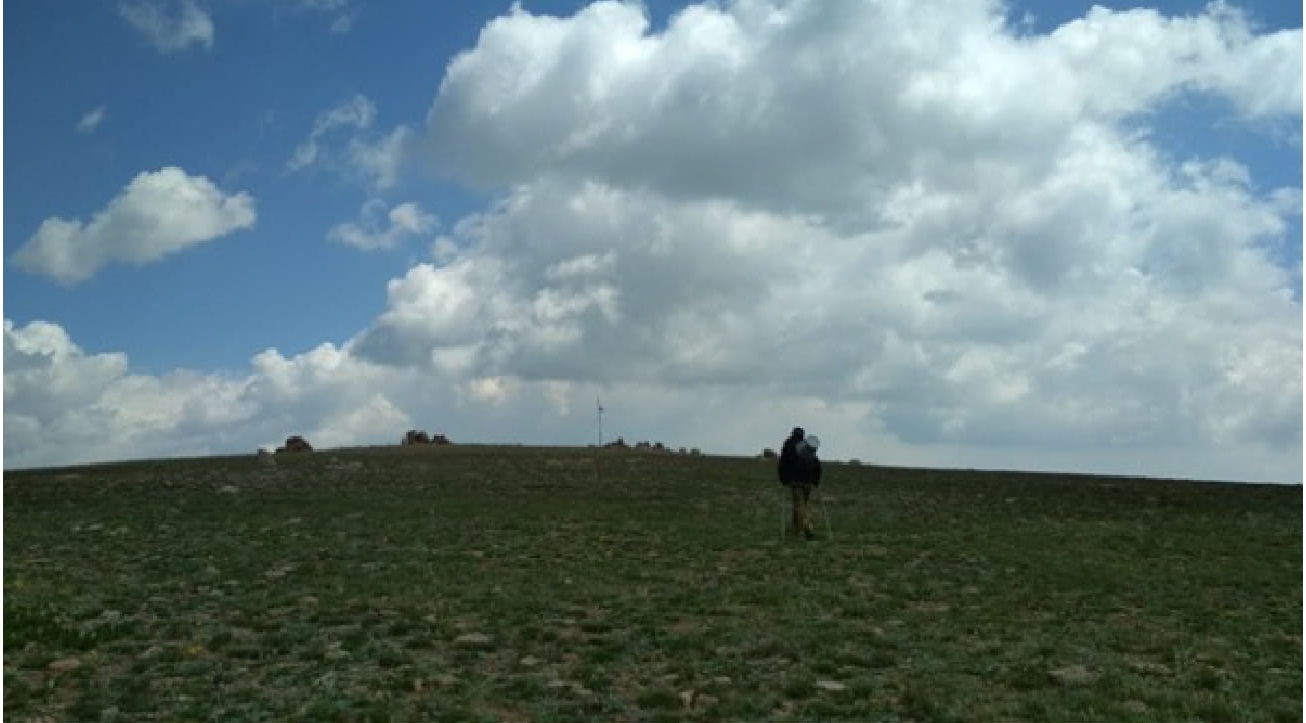 The KNET ERPT repeater, located at 3700m altitude, was visited for prevention on August 7, 2018. The old battery was changed by a new one.
GNTI staff members Alexander Matix, Ruslan Dudinsky and worker Yuri Yurkov undertook ascent to Kysart Pass to find out the seismic station KZA, situated at 3200m altitude, breakdown reasons on August 8, 2018. The operation of KZA station is impossible because of solar panel (include bracket) change necessity.
The KNET seismic system readiness for autumn-winter period of operation, when access to stations is complicated or impossible, is the result of above mentioned works.
Last Updated on Friday, 16 November 2018 11:56